Details
The Genie VDS2200 Transmission Set lets you send analogue video, power, audio over one single coax up to 600 metres.
VDS 2200 is the video signal transmission system to transmit video, audioand DC power via one coaxial cable.
VDS 2200 consists of remote unit and local unit respectively.
By using inter-carrier technology, VDS 2200 provides an innovative transmission method, simple installation and the highest quality picture transmitted for CCTV system.
Used for the transmission of non-HD analogue CVBS Video signals over coax, along with power, and audio. Very handy device.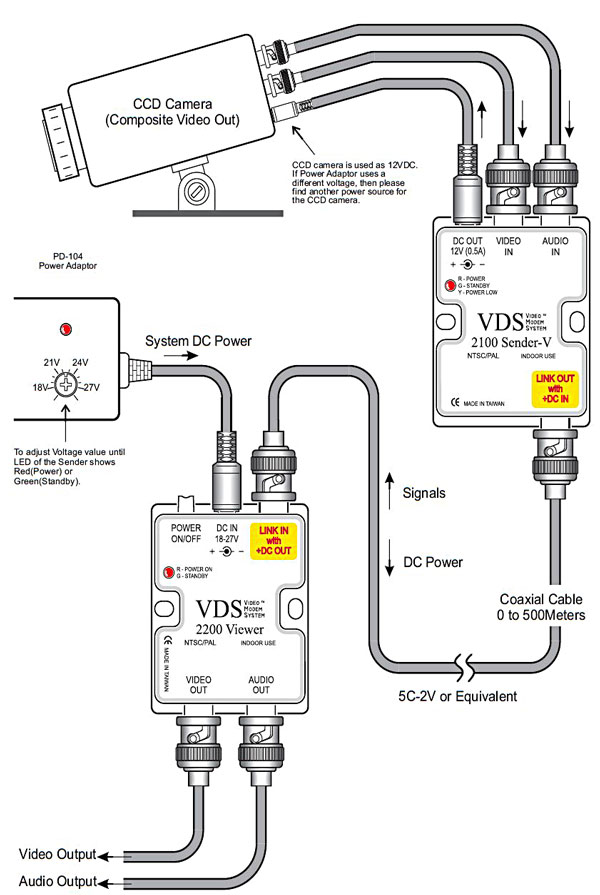 Sorry, out of stock. We may have some spare parts for this item. email us at: support@cctvireland.ie