Details
DS-7204HQHO-K1 Four Channel HD Recorder with 1TB Seagate Surveillance Hard Drive.
3 Year Warranty.
This is the very latest Four Channel CCTV Recorder from HIKVision. It supports the newsest H.265 and H.265+ codec, plus H.264 & H.264+.
Full HD 1080p quality on all channels, or you can can add 1 X 3MP Turbo TVI camera on Channel 1 as a bonus.
You can also add 1 X IP camera for a maximum five cameras
Built-in FREE cloud P2P for easy remote viewing.
The New H.265+ Codec uses a lot less Hard Drive storage: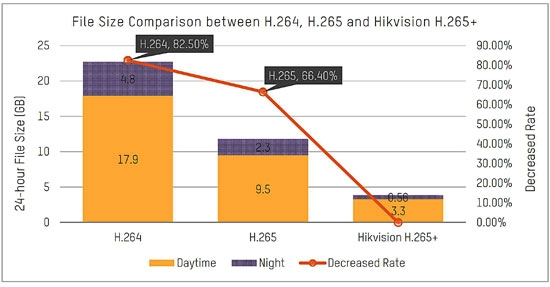 Featuring new Long-Distance Cable run Capabilites, up to 800m over coax at Full 1080p HD, and up to 1.2KM at 720p HD. Now that's impressive!!
FEATURES:
H.265+/H.265/H.264+/H.264 encoding for the main stream
Self-adaptive HDTVI/HDCVI/AHD/CVBS signal input
Connectable to H.265+/H.265/H.264+/H.264 IP cameras
Up to 3 MP resolution for recording
Long distance transmission over UTP and coaxial cable
4-ch synchronous playback
CLICK HERE FOR THE DS-7204HQHI-K1 PDF:

Click on each image for full size version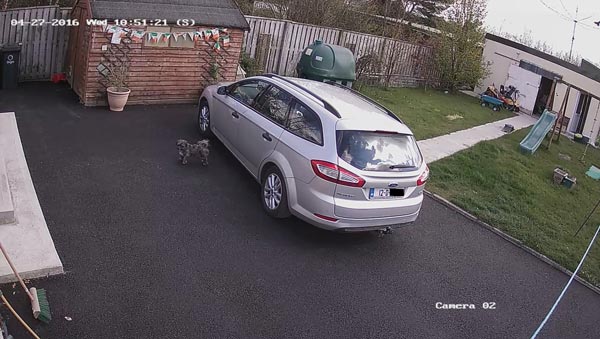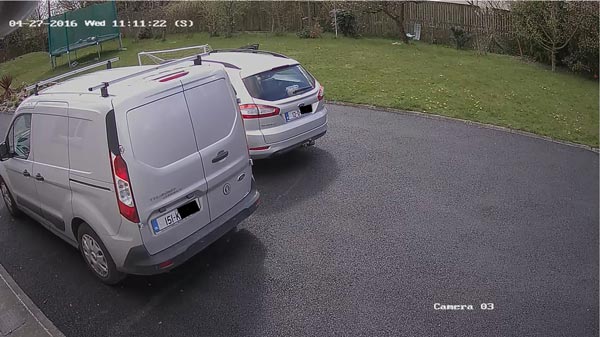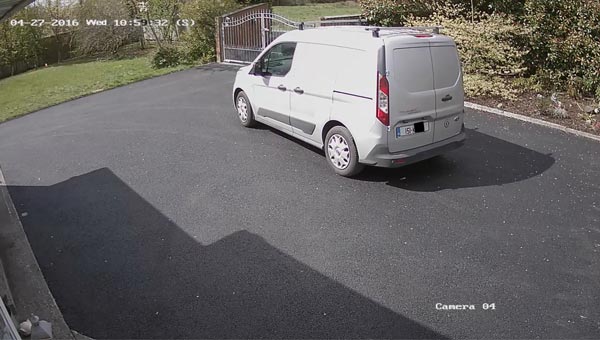 THIS IS WHAT IS LOOKS LIKE ON THE FREE MOBILE APP: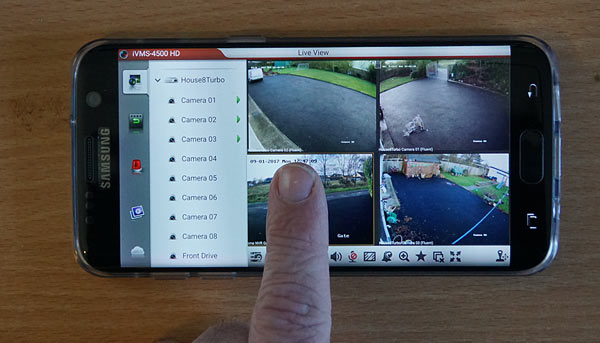 Tap to View Single Camera Screen: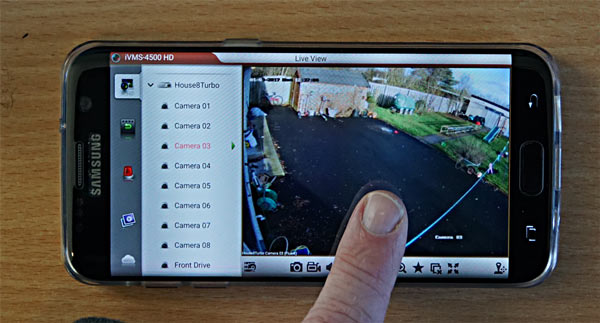 Maximise for Full Screen: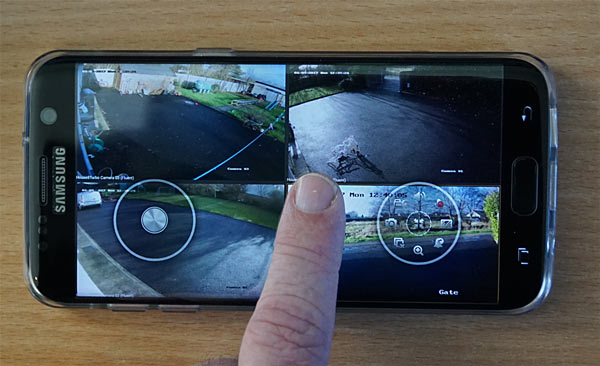 Tap Again For Single Camera: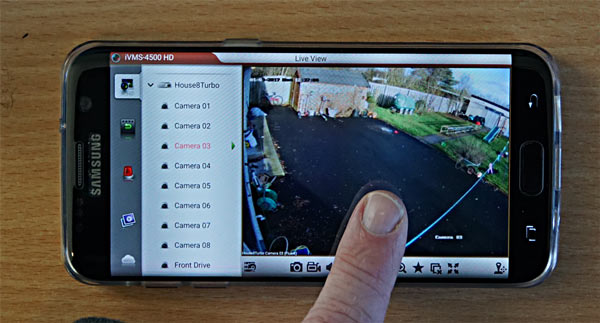 Single Camera Full Screen: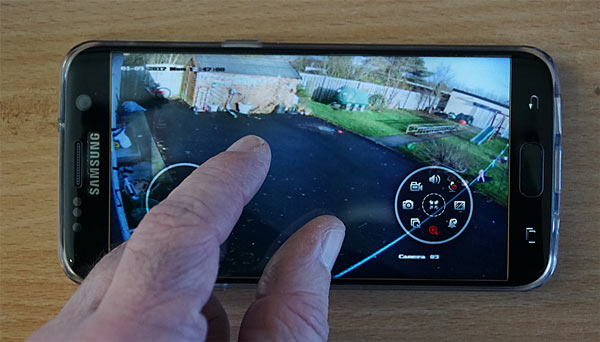 Zoom In With Fingers: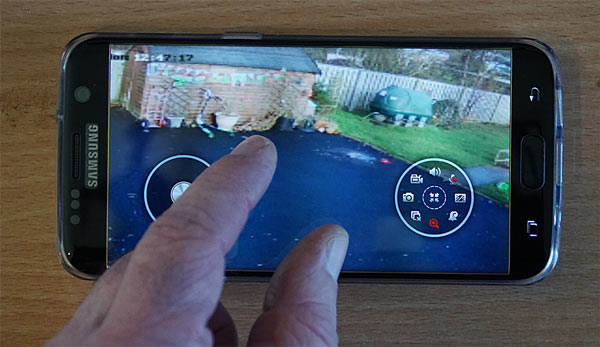 And Again: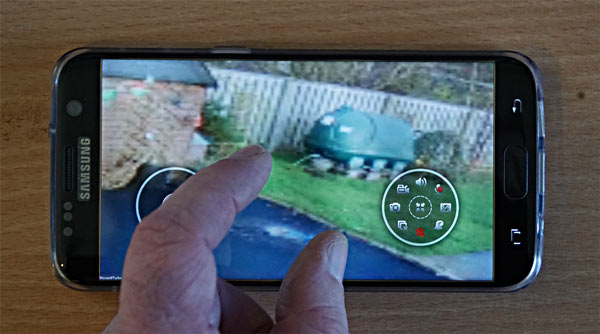 DS-7204HQHI-K1 SPECIFICATIONS:
Video/Audio Input
Audio Input:
|
1-ch
Video Compression:
|
H.265+/H.265/H.264+/H.264
Analog and HD-TVI video input:
|
16-ch,BNC interface (1.0Vp-p, 75 Ω)connection
Supported camera types:
|
Support HDTVI input: 3MP,1080P/25Hz, 1080P/30Hz,720P/25Hz, 720P/30Hz, 720P/50Hz, 720P/60Hz, Support AHD input: 1080P/25Hz, 1080P/30Hz, 720P/25Hz, 720P/30Hz Support CVI input: 1080P/25Hz, 1080P/30Hz, 720P/25Hz, 720P/30Hz Support CVBS input
Video Input Interface:
|
BNC (1.0 Vp-p, 75Ω)
Audio Compression:
|
G.711u
Audio Input Interface:
|
RCA (2.0 Vp-p, 1 kΩ)
Two-way Audio:
|
1-ch, RCA (2.0 Vp-p, 1 KΩ), (using the 1st channel of audio input)
Video/Audio Output
CVBS Output:
|
1-ch,BNC(1.0Vp-p,75Ω),resolution:PAL:704x576,NTSC:704x480
HDMI/VGA Output:
|
VGA: 1-ch, 1920 × 1080/60Hz, 1280 × 1024/60Hz, 1280 × 720/60Hz, 1024 × 768/60Hz HDMI: 1-ch, 4K (3840 × 2160)/30Hz, 2K (2560 × 1440)/60Hz, 1920 × 1080/60Hz, 1280 × 1024/60Hz, 1280 × 720/60Hz, 1024 × 768/60Hz
Recording resolution:
|
When 1080p Lite mode not enabled: 3 MP/1080p/720p/VGA/WD1/4CIF/CIF; When 1080p Lite mode enabled: 3 MP/1080p lite/720p lite/VGA/WD1/4CIF/CIF
Frame Rate:
|
Main stream: When 1080p Lite mode not enabled: For 3 MP stream access: 3 MP/1080p/720p/VGA/WD1/4CIF/CIF@15fps For 1080p stream access: 1080p/720p@15fps; VGA/WD1/4CIF/CIF@25fps (P)/30fps (N) For 720p stream access: 720p/VGA/WD1/4CIF/CIF@25fps (P)/30fps (N) When 1080p Lite mode enabled: 3 MP@15fps 1080p lite/720p lite/VGA/WD1/4CIF/CIF@25fps (P)/30fps (N) Sub-stream: WD1/4CIF@12fps; CIF@25fps (P)/30fps (N)
Video Bit Rate:
|
32 Kbps-6 Mbps
Stream Type:
|
Video/Video&Audio
Two-way Audio:
|
1-ch, RCA (2.0 Vp-p, 1 kΩ) (using the audio input)
Audio Output:
|
1-ch RCA(Linear, 1kΩ)
Audio Bit Rate:
|
64kbps
Dual Stream:
|
Support
Playback Resolution:
|
3 MP/1080p/720p/VGA/WD1/4CIF/CIF
Synchronous Playback:
|
16-ch
Network management
Remote connections:
|
128
Network protocols:
|
TCP/IP, PPPoE, DHCP, Hik-Connect, DNS, DDNS, NTP, SADP, NFS, iSCSI, UPnP™, HTTPS, ONVIF
Hard Disk Driver
Interface Type:
|
1 SATA Interface
Capacity:
|
Up to 6 TB capacity for each disk
External Interface
Network Interface:
|
1; 10M / 100M / 1000M self-adaptive Ethernet interface
USB Interface:
|
1 USB 2.0 Interface & 1 USB 3.0 Interface
Serial Interface:
|
1; standard RS-485 serial interface, half-duplex
General
Power Supply:
|
12 VDC
Consumption:
|
≤ 25W(without hard disks)
Working Temperature:
|
-10 ºC to +55 ºC (14 ºF to 131 ºF)
Working Humidity:
|
10% to 90%
Dimensions:
|
315 × 242 × 45 mm (12.4 × 9.5 × 1.8 inch)
Weight:
|
≤ 2 kg (4.4 lb)