Details
A Complete 3G Wireless Cow Calving System with a Fantastic 12X Optical Zoom PTZ Camera.
Remotely access and zoom in and rotate the camera to get an excellent close up view of your cattle in their cow calving shed. Use any modern smartphone, Ipad , PC or laptop to view live footage no matter where you or your cattle are.
What you get:
1 X External PTZ fully waterproof High Resolution camera
1 X 4 Channel 500GB CCTV recorder with PTZ Control
1 X 3G Router
1 X cable to connect from recorder to camera
No Landline broadband connection needed at shed, but does require resonable O2 3G signal. This kit comes with an excellent 2 year warranty, for extra peace of mind. The PTZ camera has a 12 X optical zoom and a 10 X digital zoom, giving a total zoom of 120X. You can easily read the tag on a cows ear.
This kit does not include the USB 3G dongle or contract. This system uses P2P remote viewing for easy setup, no more complications.
Ideal for indoor or outdoor use.
Pick-Up Device: Samsung ¼" Interline Transfer CCD
Resolution: 500TVL 9Day) – 570TVK (Night)
Min. Illumination: 0.7Lux – 0.02Lux
Lens: 3.8-38mm – F1.8
Angle of View Horiz. 51.2° (Wide) ~ 5.58°(tele)
Angle of View Vertical: 39.3° (Wide) ~ 4.27° (tele)
Amazingly small and powerful PTZ
Perfect to swap a camera to PTZ
Day/Night Operation
Full OSD Menu
Built-In Samsung Module 120x Zoom
(12 x Optical, 10 x Digital)
Pan 360° continuous with slip ring,
Tilt 0°-90° with auto-flip
128 Presets with titles editable; pan/tilt,
positions, and zoom adjustable
Auto scan, 4 pattern tours, 1 cruise tour
CCTV Recorder Details:
The nitro has:
·- 500GB Hard Drive
·- H.264 Compression
·- D1 @ 25FPS
·- 960H @25fps
·- Remote Monitoring
·- Mobile Phone Compatible
·- 2 Year Warranty
·- New Version now comes with HDMI, VGA and BNC outputs and USB2.0
500GB hard drive for up to one months recording
The latest H.264 compression - fits more information into a smaller size file for longer recording times
Real time recording on all four cameras at the highest quality.
View CCTV footage on your computer, laptop, iPhone, smart phone anywhere in the world!!
Screenshots from Mobile Phones in use by farmers, (names deliberately blurred):

Note that you can view different locations at the same time, maybe two sheds in one area and three in another, no problem!
Very easy to set up
For an extra fee we can program it all for you. We will program the PTZ camera to talk to the DVR web server and for the DVR to talk to the 3G router.
There are lots of different USB 3G dongles on the market, but you cannot use the Hi-Link USB dongles.
This picture should make it very clear:
And the back:
Note that we sell many different types of CCTV Cow Calving kits for farmers. We have sold so many different types of systems to farmers that we can't post them all. If you have specific requirements please don't be afraid to contact us.
UPDATE: We can now supply you with the correct dongle type, ring us for details.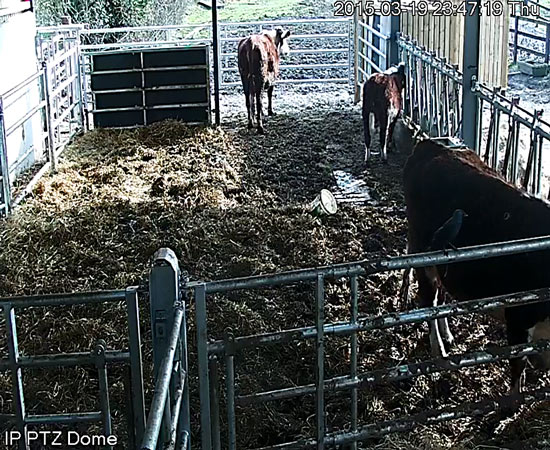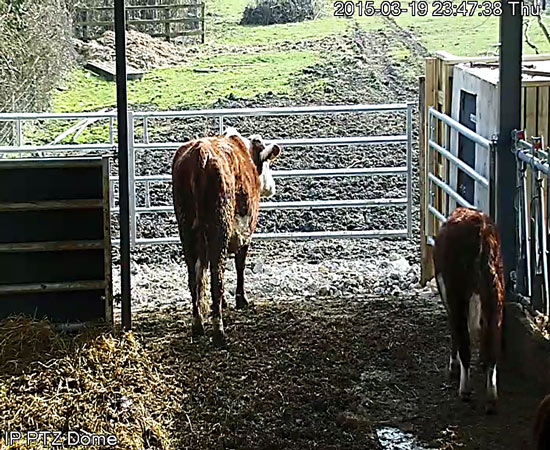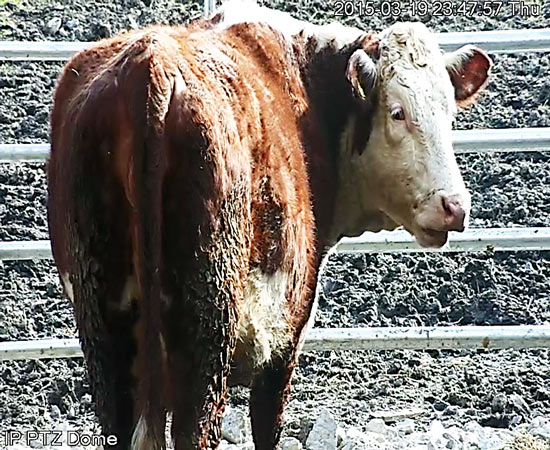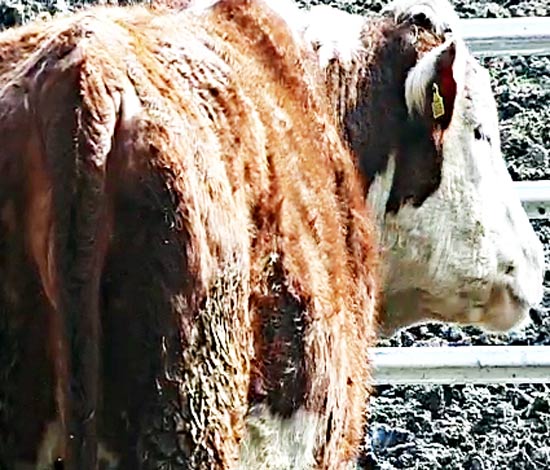 We also sell:
Fixed or PTZ long-range Wireless Cow Calving kits up to 5Km - view on your TV
Fixed or PTZ Long-range WiFi Cow Calving kits up to 50Km - view on your smartphone, tablet, laptop or PC
Multipule Camera CCTV Kits
3G PTZ and fixed camera Kits
PTZ, Telemmetry and audio over single coax cable, 600 metre range, can even supply power
Fixed camera, power and audio over one single Coax cable
PTZ cameras with built-in Night-vision IR, great for dark corners of sheds, (now VERY popular)
We also sell microphones that can be added to just about all of these kits.
Plus many other combinations. Our systems are very high-spec with professional quality cameras, DVRs and transmission equipment, all with a very comforting two year warranty. We know that there are a lot of cheap un-professional Cow calving kits out there with rubbish 3X PTZ cameras and non-professional wireless equipment. We don't sell this cheap non-branded chinese junk. We only sell professional branded equipment with Irish support. You can buy with confidence from CCTV Ireland.