Dome Cameras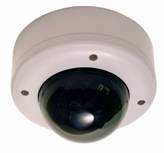 Dome Cameras: Internal, External, Plastic, Vandal Resistant, Fixed-lens, Vari-focal
The DS-2CD2385FWD-I 8Mega Pixel 4K H.265+ camera is our new hugely pop...

Powerful Motorised zoom 3MP Turbo TVI Turbo camera with 2.8-12mm lens,...

3MP Turbo 3.0 TVI camera with motorised zoom 2.8-12mm lens for easy se...

DS-2CE56F7T-VPIT3Z 3MP HIKVision Vandal Resistant Turbo TVI Dome Camer...

DS-2CE56F7T-ITM 3MP WDR Mini-Dome Camera can be used Indoors or ...

Very High Quality 4MP IP camera with 30m IR NightVision. H.264 & ...

DS-2CE56D7T-IT3Z 2MP Full HD Turbo TVI Motorised Zoom 2.8-11mm DOME IR...

The incredible DS-2CE56D5T-IT3 from HIKVision. This is our most popu...

The DS-2CE56D1T-VPIR3 1080p HD Vandal resistant camera produces superb...

The incredible DS-2CE56D8T-IT3 from HIKVision. BRAND NEW FOR 2...

DS-2CE56H1T-ITM 5MP Low-cost reliable 5 Mega-Pixel Turret Dome camera,...