Box Cameras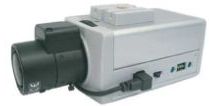 Box Cameras, Box cameras that normally need a separate lens. Body cmaeras can have extra settings capability, such as back-light compensation, DNR, auto/manual gain. Auto/manual iris.
Excl. Tax:

€195.00

Incl. Tax:

€239.85

Professional low cost DS-2CE16D1T-AVFIR3 Full HD Turbo Analogue 2.8-12...

Excl. Tax:

€129.00

Incl. Tax:

€158.67

A brilliant Full HD Camera with fantastic image quality and fantastic ...
This is the TVI 2MP High Definition version od the very popular P400 r...

Excl. Tax:

€85.00

Incl. Tax:

€104.55