Details
SAFIRE Universal CCTV tester for IP, HDTVI, HDCVI, CVBS and Analog cameras AHD.
This is the CCTV Tester that works with just about any camera you can throw at it. Not just TVI, or CVI or AHD, or IP, it works with all of these camera types.
Complete tool for professional installation and maintenance of CCTV systems for both analog and IP devices. Utilising a high quality and very bright and sharp 7" Touchscreen with a resolution of 1024x600 for easy use in difficult environments.
Model: TESTER-7-IP-3HD
The OSD menu enables simple and intuitive various functions:
Video Display: IP / HDTVI / HDCVI / AHD / Analog CVBS
HDMI output for use with external monitor
IP cameras: for RJ45 connection and WiFi, supports 1080p
Supports ONVIF and incorporates Android applications from manufacturers such as Hikvision and Dahua
Scanning and PING Test IP addresses, FTP server and DHCP
Brilliant & fast IP Scanner
Record & playback video and snapshots onto the Micro SD card (included)
Scanning test control and PTZ through RS485 port and network
Test audio (input / output Jack)
Outputs supply: DC 12 V 2A / 2A USB DC 5 V / 48 V DC PoE 24W
Directly Power any camera using the built-in power outputs
Power IP cameras over Ethernet using the built-in Switchable PoE
Test for PoE power, tester and switch ports locator
Test UTP cable and coaxial for connectivity/ correct order
TDR function to locate breaks in coaxial or CAT5/6 UTP
Trace coaxial & network cables with built in advanced oscillator
Separate remote unit for testing long cables and oscillator probe
Digital multi-meter
LED Torch - handy for dark comms cabinets
Test Card Generator
Built-in WiFi
zoom in on images
Control PTZ cameras
Scan for PTZ camera settings
Flicker ports on network switches to show which cable is connected
Calculator
PoE power tester - ensure the correct voltage at the camera
Built-in zoomable colour Manual
Audio recorder
DHCP Server if needed
Notepad for taking notes
Network speedtest
Connect to ftp server
English manual
Proper branded product with CE mark and European support
The Main menu: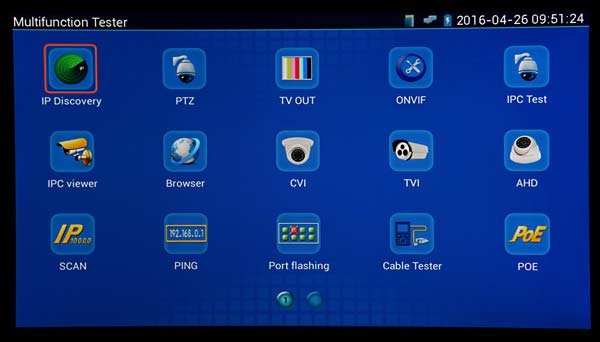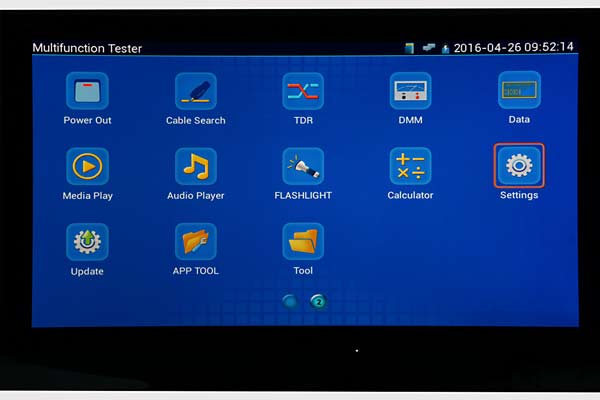 Side Panel Connections:

Configuring HIKVision IP cameras using the CCTV Tester: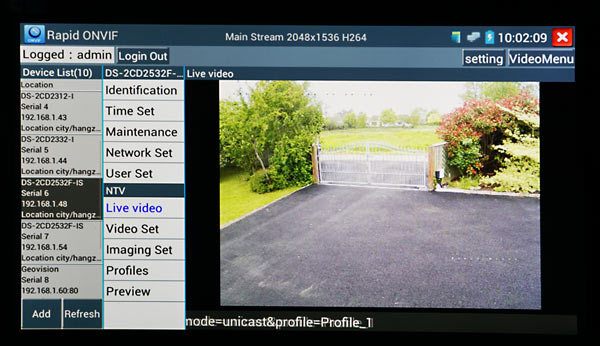 Changing settings on IP cameras using the CCTV Test Meter: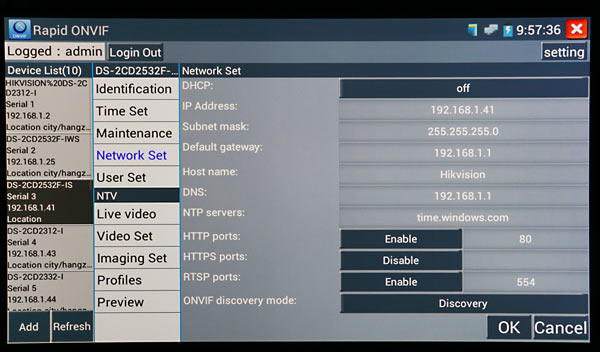 Finding IP cameras across different IP Networks using the in-Built tool: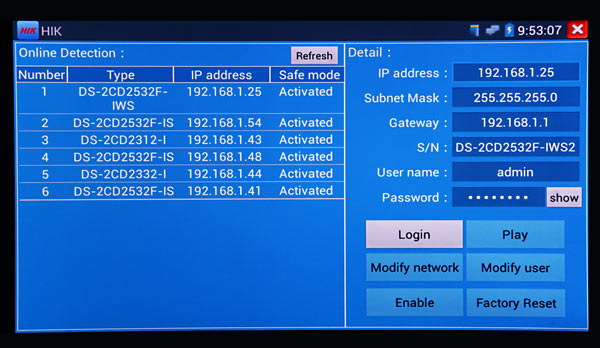 Even more tools: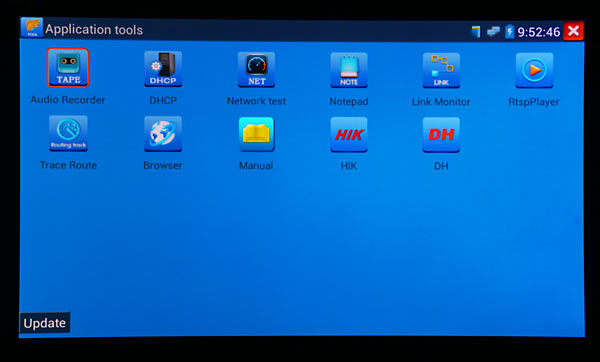 You can even activate HIKVision cameras using the TESTER-7-IP-3HD.
Also included: BNC-BNC , RS485 cable for connection , video probe, audio probe , probes for multi-meter, power adapter cable and one control for the cable test . Convenient to operate and portable thanks to its lithium battery with enough power for an incredible 16 hours or use permanently connected to the mains . Comes with a tough protective pouch with straps.
TESTER7-IP-3HD also comes with: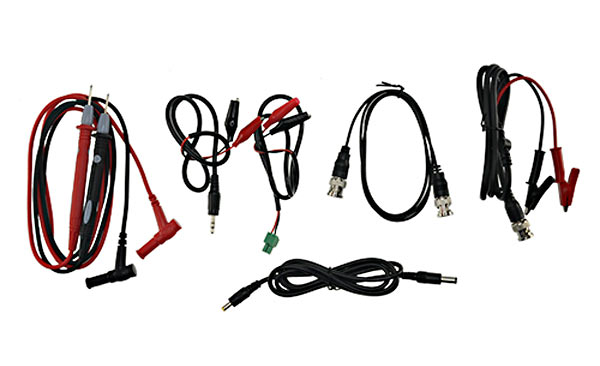 Don't forget that the test meter comes with the Remote cable probe and a strong case to protect it.