Details
Don't be fooled by the low cost of this CCTV Recorder, it packs all of the features of the more expensive Recorders. It can record Full HD on all cameras at 15fps and has realtime recording at 720p HD ready quality. You can use your old analogue cameras or connect the new Full HD TVI cameras for an incredibly sharp and detailed image. No more blurry CCTV footage.
You can easily connect the ONYX Mach 2 TVI recorder to the internet using the app, just follow the four simple steps. You no longer need a static IP address or complicated port forwarding, you can even connect it to a 3G router.
Featuring the latest TVI HD and P2P technologies, this is the recorder to go for if you're on a tight budget. It even has a Spot Monitor output, a feature that many expensive recorders don't have.
You can connect to the recorder using the built-in HDMI, VGA and composite ports, or through the network.
High Definition TVI recorders have become so popular because you can use your old exisiting analogue cameras, or the new High Definition TVI cameras, or a mixture of both. You can use your old coax cables and exisitng 12 Volt DC power supplies to quickly upgrade to very sharp and detailed HD CCTV.
This recorder is identical to the more expensive QVIS Orpheus TVI Recorder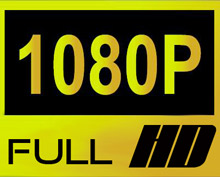 Specifications:
• 8Chn video inputs
• 8Chn 15fps@1080P simultaneous playback
• High definition, 15fps@1080P per chn over coax
• Utilise existing cabling infrastructure
• 500m transmission distance over coax cable
• H.264 High profile compression
• Dual stream technology
• P2P
• 1080P Full HD Recordings
• Remote viewing via smart phones
• Transmit video, audio signal and data signal
• USB device and network download

Download the Specifications here: